@ 03:07
@ 15:00
@ 20:47
Picking your top 10 favorite songs is like picking your top 10 favorite friends. Its kinda uncomfortable because you know there are so many more you want to include. They are all unique and have special meaning to you. And you're probably going to realize you left one out once you finish the list.
Nevertheless, the Dean and I have both undertaken the challenge. I'm posting my favorites today, The Dean is posting his tomorrow, and then on Friday, we'll post the most popular songs of 2010 overall. Feel free to hop in the comments and offer feedback.
Without further ado, my number 10:
10. "Real Estate" by Wiz Khalifa – Mr. Khalifa had a pretty sweet run this year. He was able to increase his mainstream appeal while simultaneously maintaining his hip-hop fan base. Definitely not an easy transition when you're an artist whose career has been based on grassroots support. For that, he has earned my respect and the first spot on the countdown.
9. "Chip Off The Block" by Machine Gun Kelly – Maybe I'm partial because I know the kid, but I feel like MGK is not getting enough shine for how talented of a rapper he is. This was a big year for him, with a feature on MTV and cosign from Big Sean. "Chip Off the Block" showcases his talent and potential. Plus its a great track for pregaming on nights when you're tryna get buck.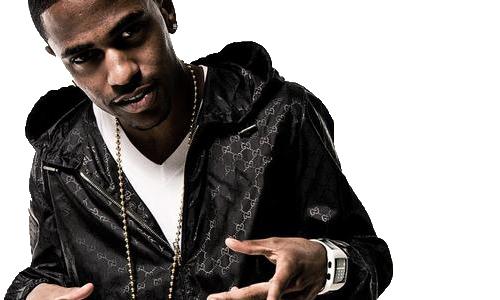 8. "Supa Dupa Lemonade" by Big Sean – Yah I know this was Gucci Mane's track first, but I could barely remember that song once I heard this. This song put Big Sean on the map for me and a lot of other people and remains one of my all-time favorite lyrical pieces. Sean goes hard from start to finish. Also check out "Too Fake" ft Chiddy Bang.
7. "Show Goes On" by Lupe Fiasco – Despite some woes with the label, Lupe dropped a few golden tracks on us this year as a teaser for what's in store in 2011. This was one of the most popular posts on the site according to the thumb ratings (we check those!) and I can see why.
6. "Over" by Drake – As much as the media fawned over Kanye's album this year, I think Drake's Thank Me Later was the most impressive. It's hard to believe that that was his first studio album when you consider how much swagger he carries and attention he attracts. "Over" was the first single released from that album and was one of my favorite songs this summer. Other TML notables include Unforgettable, Miss Me and Up All Night. Plus his "9AM in Dallas" freestyle is absolutely filthy.
Hit the jump to finish reading: (more…)
Posted by The Professor
·
Wednesday, Dec 29, 2010 @ 3:32 pm
@ 15:32
@ 19:37
@ 12:55
@ 14:21
@ 22:47